Crane Fires and Mitigation, How Well Positioned Are You?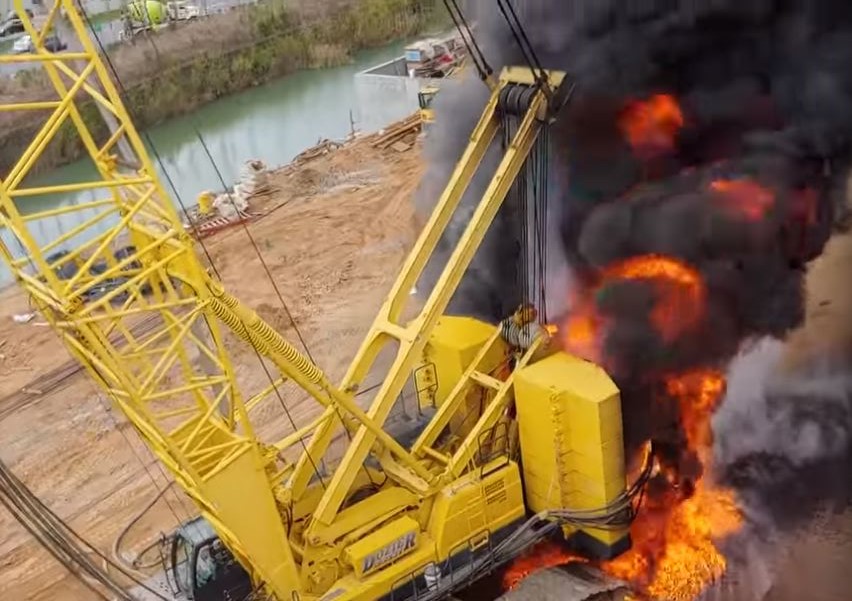 Fire on construction equipment is often an avoidable catastrophe but statistics reveal that all too often these are not avoided. CPWR spearheads most of the training and research in the United States when it comes to construction. According to their statistics there are on average 358 construction incidents each year with a large percentage of them being fatal. 27% of these are fire related which could be easily avoided according to their research.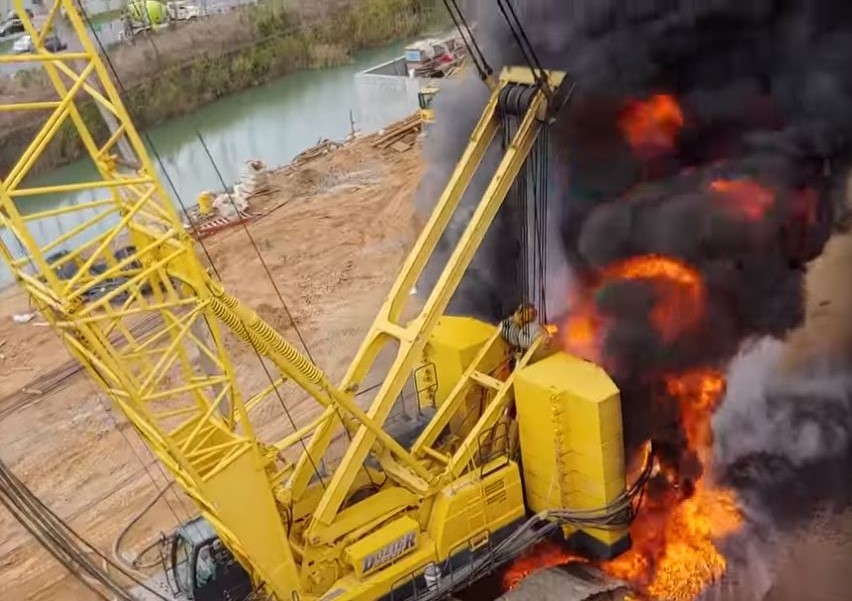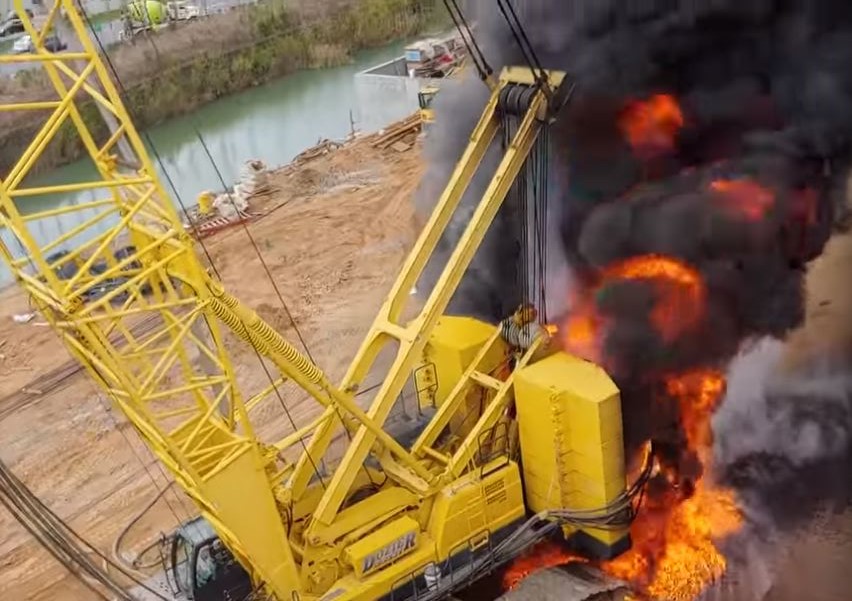 United Safety were responsible for the installation of the fire suppression system which features in the new Zoomlion 150t all terrain, delivered to the Snowy Hydro 2.0 project at the end of last year.
In today's digital age it is a common misconception that crane fires often cannot be contained, leaving them to roam free destroying millions of dollars of equipment each year. Across social media, crane accidents, mishaps, and fires are quick to reach headlines, but is there a way to cut the problem at its roots?
Crane risks are well documented and are well known across the board, however, the less obvious risks are often the ones that need to be treated with the most caution. As seen in Sydney 2012, when a fire started on the machine deck of a diesel/hydraulic luffing crane, the fire caused the luff rope to fail resulting in the jib collapsing onto the worksite below. Fortunately, and by chance, no injuries were sustained, as the jib arm was suspended over the evacuated worksite, rather than the populated street below.
Mobile equipment fire suppression systems provide early detection and allow extra time for the operator to safely evacuate in the event of a fire and help to minimise damage to the asset. United Safety strongly urges mobile equipment owners and operators to adopt AS5062-2016 as best practice. The objective of the Australian standard is to formalise current good practice in reducing the incidence and severity of fires and to provide a consistent approach to fire risk mitigation to safeguard life, property and the environment against fire
United Safety designs, installs and maintains fire suppression systems throughout Australia and NZ. Which includes an integrated network of fire suppression solutions for a wide range of applications including cranes, mining and heavy industry, transport, ports, construction, recycling, trucks, tunnelling and forestry sectors.
Recently United Safety was tasked with finding a solution to mitigate fire risk to a Zoomlion ZAT 1500T mobile crane. The crane was earmarked for one of Australia's largest infrastructure projects. With the combination of heat, flammable liquids, turbochargers, hot exhaust, electrical components, and high-pressure systems in an enclosed engine compartment putting cranes at a high potential risk of a devastating and costly fire. United Safety took a holistic approach and identified two separate risk areas, the drive engine bay as well as the crane operating engine bay.
United Safety mitigated these risks by installing two independent Fogmaker Fire Suppression Systems, ensuring that if either engine bay is operating it is constantly monitored and protected.
The Fogmaker Fire Suppression system was the ideal option for their client as it ticked all the boxes applicable to the risk and application:
Automatically detects fire, if the temperature in either engine compartments reaches 180C the system automatically functions, system is fail safe.
The compact nature and versatility of the piston accumulator (Generally 1/10th size and weight of conventional foam systems)
Efficiency and performance – 1Ltr of Agent creates 1,700Ltr Steam. If there is a fire in the engine compartment, the Fogmaker system cools it from 850C down to 75C within 15 seconds – nothing cools like water mist.
If you are looking to install fire security systems in your fleet have a look at the United Safety website.
To view the full article have a look at the Cranes and Lifting news site.