Tadano Launches Two Axle 40 Tonne AC 2.040-1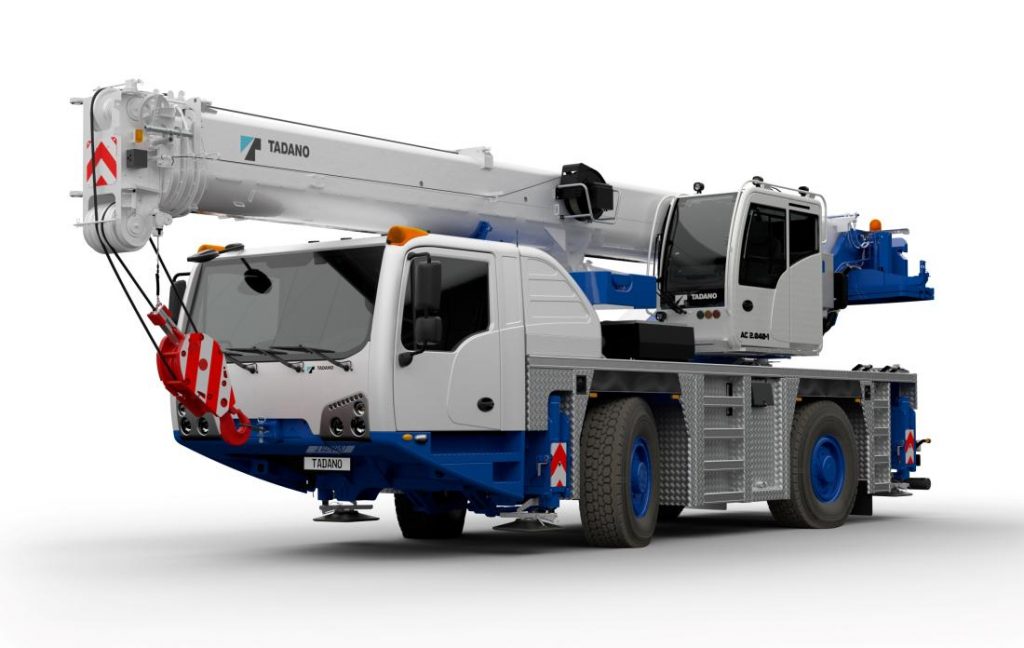 Tadano has launched the two axle 40 tonne AC 2.040-1, after seeing a brief glimpse of it at the company's customer open day last September. It is the first All Terrain crane to be developed jointly by Tadano's Lauf and Zweibrücken (Demag) teams.
The company says that it has used the best technology from each plant, for example the cabs have been developed from the former Demag cranes, while the chassis fabrications, superstructure and drivetrain come from Tadano Lauf.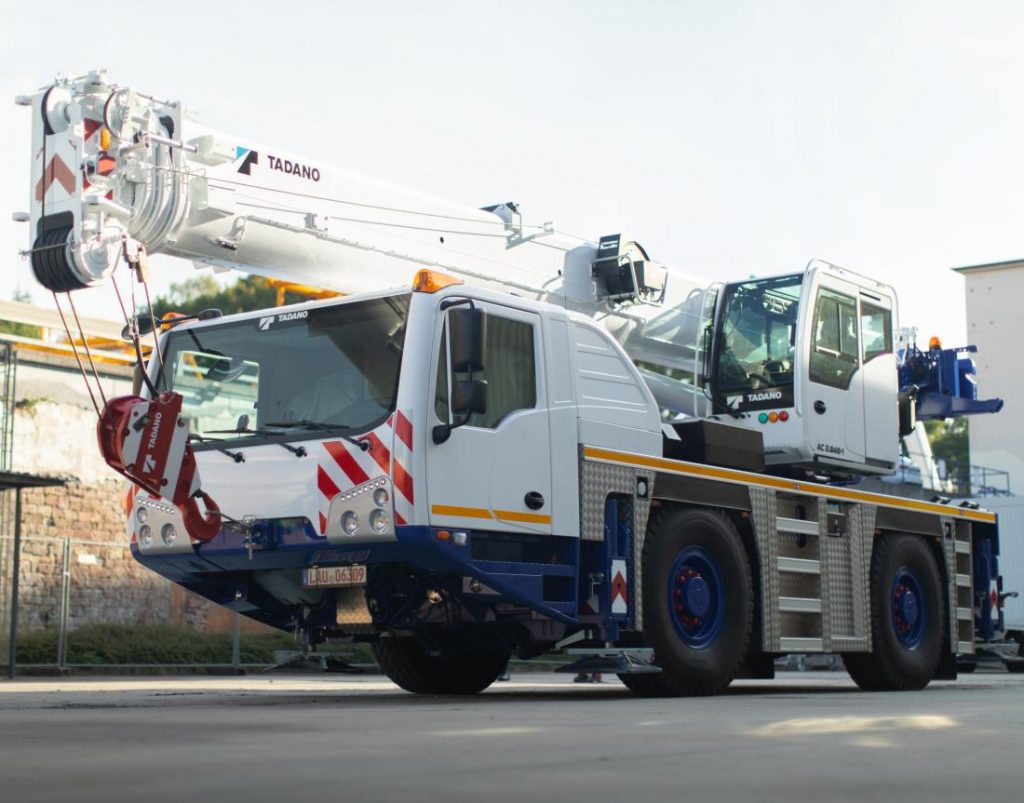 The new crane is rated at three metres and can handle up to 35.2 tonnes without extra sheaves. It features a 35.2 metre four section full hydraulic main boom' Capacity on the fully extended boom is 7.6 tonnes with a radius of eight metres, while the maximum radius is 32 metres with 900kg. The boom can be extended by a nine metre swingaway extension which manually offsets by up to 40 degrees. Maximum tip height is 47.5 metres with a six tonne load, while the maximum radius is 38 metres with 500kg.