Crane Rental Services And How To Choose The Right One
If you are beginning a new construction project or need help lifting or transporting heavy loads, consider the benefits of a crane rental service. Crane rental services offer you a safe, cost-effective, and flexible way to achieve your project goals. Here are 6 things to consider when you are looking to hire cranes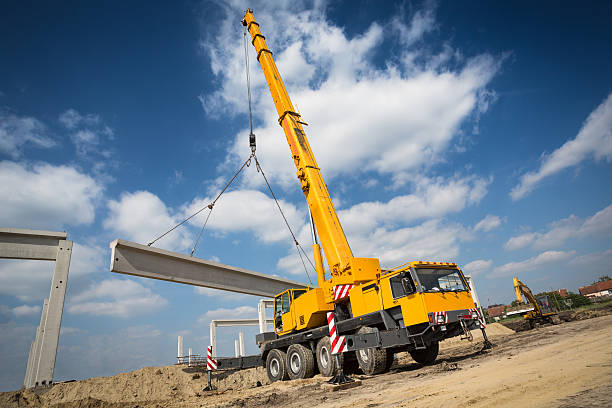 If you are beginning a new construction project or need help lifting or transporting heavy loads, consider the benefits of a crane rental service. Crane rental services offer you a safe, cost-effective, and flexible way to achieve your project goals. Here are 6 things to consider when you are looking to hire cranes.
1. LICENSING AND INSURANCE STATUS
Before even thinking about hiring a crane rental company, you need to make sure they have all their paperwork in order. Legally operating a crane requires extensive licensing and certification, both for the company as an organisation, as well as for individual operators and rigging specialists. Ask to see their documentation. An upstanding crane company will happily show you their bona fides to demonstrate that they are fully certified and licensed.
Also, you'll want to check up on their insurance as well. A crane company should be insured for a high amount, preferably with a high-value bond backing up the policy. Be certain they're covered. A crane company should be responsible for most of their own insurance, and any accidents if they occur, but if there are problems with their insurance then the liability would most likely fall onto you.
2. CAPABILITIES, CAPACITY, AND AVAILABLE MACHINES
The next big question to consider is whether the crane rental operation has the capability and capacity to handle your job. This largely boils down to what cranes they have in their fleet. There are many different kinds of cranes, each suited for different types of jobs. Trying to force an unsuitable crane into a particular role rarely works out well and could potentially be disastrous.
You'll want to talk to the crane company to ascertain what equipment they have available, and whether it will fit the job and the job site. Don't forget about the logistics at the site itself! You'll want to have all the details on the site and how much room the crane will have to maneuver, so that you'll get a machine of the proper size.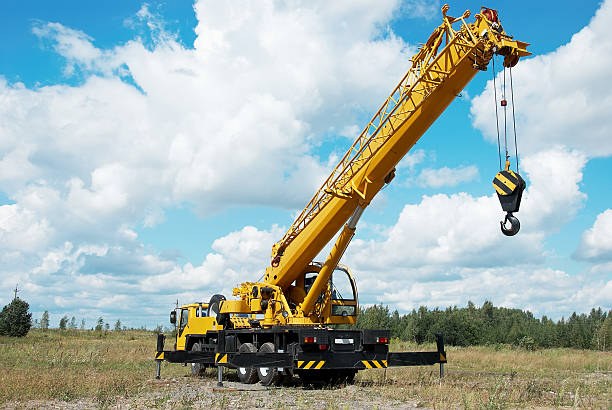 3. COMPANY AND WORKER EXPERIENCE
Does the lifting company have experience with jobs similar to yours? In many cases, this won't be an issue, but it's still important to ask about. You'll want to review their work history and, if possible, ask them for references from past clients who have had similar work done. That's going to be one of the best ways to guarantee they have the skills to handle your job.
At the same time, inquire into the experience of the workers who will be assigned to your job. How long have they been employed? How much training do they have? What sort of background checks and screening does the company utilise? You need to be certain that you can trust the machines as well as their operators.
4. COMPLEMENTARY SERVICES AND LOGISTICS
Once you have the basics of the job ironed out, it's time to ask what else the crane rental company can do for you. For example, if they spend a lot of time working with construction contractors, they may have other heavy machines available for rental. Take this opportunity to see if you can sweeten the deal or get more combined services at a discount.
Also, consider the logistics of getting the crane to and from the job site. In many cases, this is a job that's at least as difficult as a lift! While small cranes can be transported on regular trucks, or might even be able to drive themselves, larger cranes are difficult and time-consuming to move around. Your crane rental company needs to have sufficient experience in handling those logistics and ensuring the crane arrives safely where it needs to be.
5. SAFETY RECORD
There's no two ways about it: cranes can be dangerous. They're probably among the most dangerous pieces of equipment at a typical job site, at least in terms of their potential for causing damage if something goes wrong. You should only deal with crane rental companies who have a strong safety record, and an emphasis on proper planning.
So, ask about their safety procedures. How often do they inspect their machines? Do they do daily safety briefings? Are their workers trained in emergency procedures, such as first aid or CPR? The more the company does to keep its people – and yours – safe, the more trustworthy they'll be.
6. CLEAR, WELL-DEFINED CONTRACTS
Finally, there's the nitty-gritty. You want a crane rental company whose contracts are clear, to the point, and don't leave much wriggle room. Their fees and expenses should be clearly spelled out, with as little left to interpretation as possible. You'll probably also want to discuss hourly rates versus flat fees. Both payment plans are generally possible, depending on the job.
Be sure to ask about what happens if problems occur. For example, if inclement weather delays the lift, who's paying for the delay? These things should be spelled out, for everyone's peace of mind.