Major Crane Servicing in Brisbane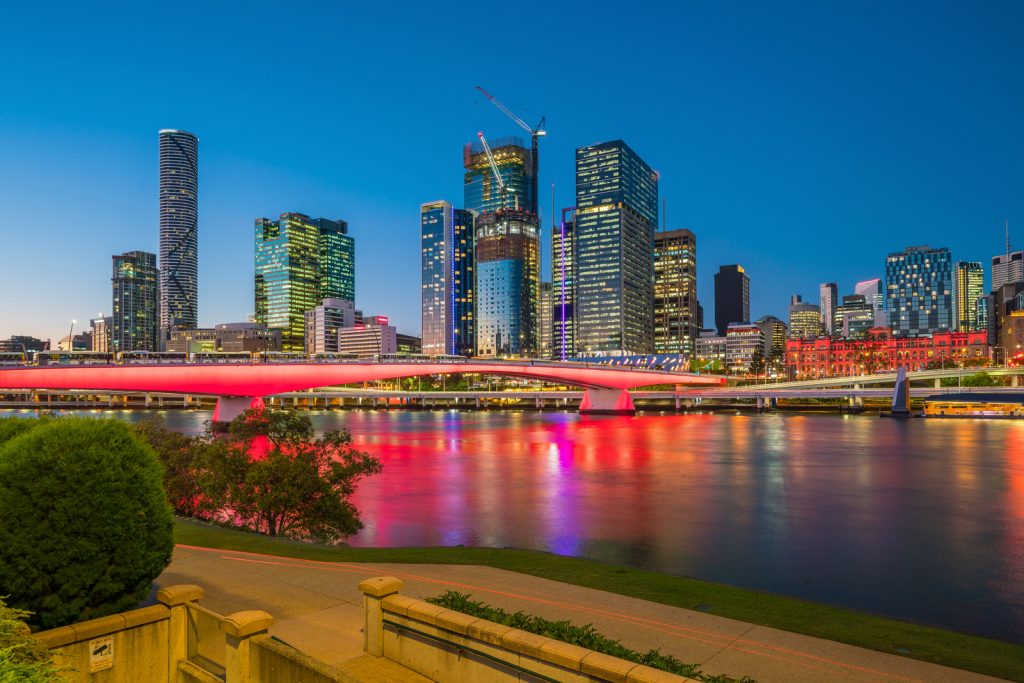 Australian legislation requires that major crane inspections are at 10 and 25 year intervals throughout a crane's working life.
These inspections require major parts of the crane to be stripped down to repair or replace critical parts.
The number of cranes in Brisbane has increased significantly in the last year. At the end of 2020 there were 50 cranes operating in Brisbane, accounting for 7.4% of Australia's cranes. By 2021 that had increased to 71 and 10.3%. This represents the biggest increase in Brisbane since 2015.
Residential cranes remain the largest sector in Brisbane, accounting for almost 50 per cent of the cranes, supported by strong interstate migration. The city's Queen's Wharf casino development remains the project with the most number of cranes in Australia, at nine.
Mazzella Companies note that keeping your overhead crane in service and in peak operating condition, should be a top priority for safety, maintenance, or operations personnel at any job site or industrial facility.
Frequent and periodic inspections help:
Keep crane and hoist equipment operating at top efficiency
Keep the user and other personnel safe
Reduce costly down time
Extend the life of the equipment
Managing the Cost of Servicing
In major centres like Brisbane, you will find service agents who are able to carry out all parts of the inspection process in-house, and so are able to manage the costs while delivering major inspections on time and on budget. 
An experienced service agent in Brisbane will have:
Fully qualified, certified engineers to oversee and signoff rebuilds
Standard turnkey finish, to minimise downtime
Their Services should include:
25 year major inspection rebuilds
10 year major inspection rebuilds
Authorised insurance repairs
Repair and inspection for sale
General rebuilds
TRT in Brisbane have been servicing and repairing cranes and supplying parts and advice to the crane industry for more than 50 years. They are known for their expertise in crane service and repairs, major inspections and rebuilds.
One of the benefits or partnering with major crane service companies, it that they maintain a huge range of crane parts and offer crane maintenance programmes to suit specific operations.
If your crane service agent has intimate knowledge of the make and model of your cranes, maintaining stock items on hand means you get the very best in crane service and support without waiting for delivery, minimising your crane downtime.
Choose an Experienced Team, OEM Trained
When it comes to a major service, make sure the company you select has extensive industry knowledge backed by a team of OEM trained experts.
Ideally you want a team with experience and capability extending from Manitowoc and Grove to Kobelco cranes with specific expertise in the various crane types, models, and sizes of cranes, across most Brisbane crane fleets.
Communication is key
Mazzella Companies also make the point that it is to your advantage to be open and honest with them about the following:
How often you will be using an overhead crane
How hard your overhead crane will have to work
The type of environment that your crane will be operating in
They add that it is important to make sure you are fully aware of all costs associated with either installing or servicing your cranes.
Go through a detailed checklist with your service agent, so that everyone is clear about who is responsible for each aspect of the service.